Enrol Now To Redeem The
ACTION TAKER BONUSES!
Valid For The Next 15 Mins ONLY
FREE BONUSES:
1. Money Making Blueprint
How you can monetise your blog and get paid a few hundreds dollars a month by simply spending 5 minutes to Copy & Paste!
2. Lifetime FB Closed Group Support
Continuation support and learning, potential travel collaboration with me for FREE!


3. Instant Traffic Magnet (This bonus is no longer available)

Be featured on my website & tap into my website traffic INSTANTLY!

Do you dream to Live a Carefree Life and Travel the World without worrying about overspending?
Do you wish to Create Precious Memories with your family and friends and embark on a life Full of Adventures?
Do you want to have the FREEDOM to Travel to Anytime Anywhere You Want without forking out a single cent?
BUT,
Very often we find ourselves stuck in office,
Working Super Hard every day to Save Money for our next holiday.
We barely have time to travel due to monetary constraint.
And when we are FINALLY overseas,
we go on a budget and count on every penny we spend,
and can't truly enjoy a wonderful experience…
I know, because I have been through that.

When I first started out traveling around the world,
I was so cautious about overspending.
I worked hard and saved hard to have my annual getaway.
And I was constantly doing budget traveling.
Good hotel? I skipped.
Expensive activities? No way.
Dining out in restaurants? Let me think twice.
I was happy traveling.
BUT,
I am not happy budget traveling.
And when I spent too much overseas,
I felt guilty and started to worry.
How can I travel the world without worrying about money?
How can I have the time to travel more without worry about work?
How to bring my family to go overseas more often without going on a budget?
And the list of problems didn't stop there…
Until I came across a FULLY THOUGHT OUT PLAN
called the "Sponsored Wanderlust Formula"
That's when everything starts to catapult.
FOR THE PAST 3 YEARS,
All my holidays were sponsored, without me having to worry about money.
I brought my family and friends to explore many countries,
such as Japan, Korea, Australia, Thailand, Vietnam, Myanmar and more.
The hotels we stayed, the activities we did, the cars we hired, were Sponsored & FREE!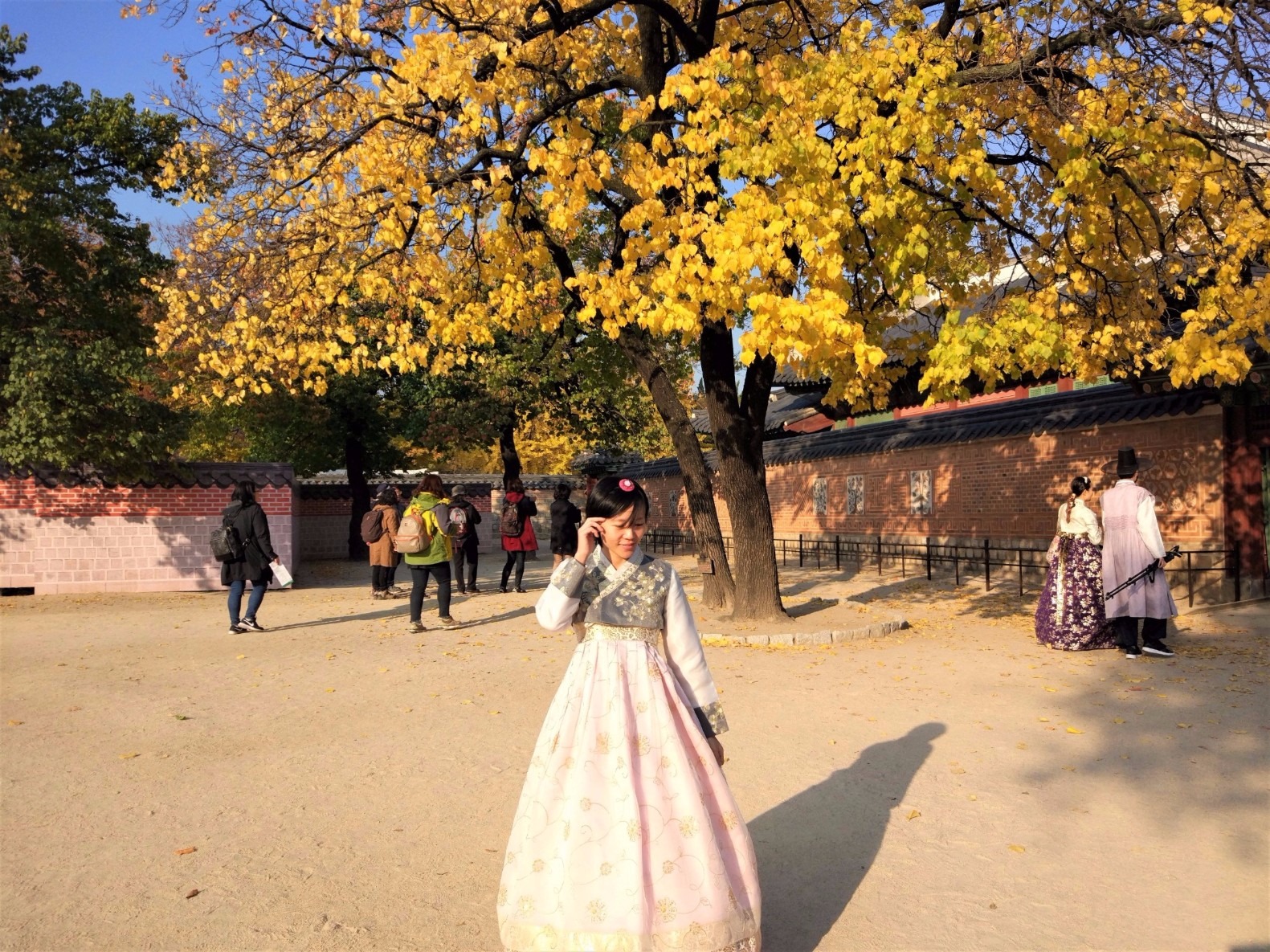 I become a Travel Influencer who got featured on media, including Lian He Zao Bao (联合早报), the largest Chinese Newspaper in Singapore, and Zuu Online.
The "Sponsored Wanderlust Formula" has helped me SO MUCH
in my TRAVEL FOR FREE journey,
that I would like you to know about it too!
So I have created a 3-Month Coaching Program,
to reveal to you my secret "Sponsored Wanderlust Formula".
Simply by following the 5-step formula below,
YOU CAN START TRAVELING FOR FREE too!
And the best part is,
you DON'T even need to be famous or have followers and sponsorship connections!

I will teach you step-by-step how to travel for free,
even if you are just a normal full-time employee,
and nobody evens know you!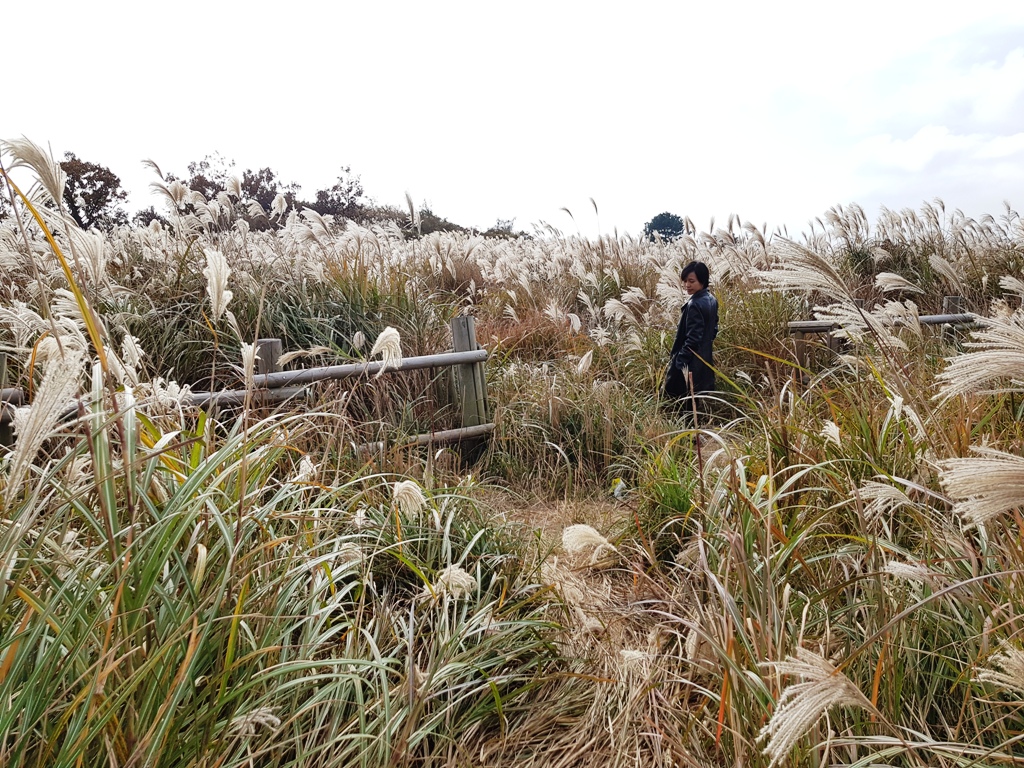 Here's what you are going to learn in this 3-month Coaching Program.
You just need 30 mins a week to learn and apply the
Proven T.R.A.V.E.L Formula to Travel For Free.
Formula 1 - Travel Blog Launching Secret

How to Launch Your Own Travel Blog EASILY in 30 mins
even though you have no prior knowledge

Formula 2 - Ranking Strategy Revealed
Unfair SEO Secret Strategy to Rank on Google Page 1
Get huge traffic to your travel website without spending a single cent on ads

Formula 3 - Approach Sponsors with Proven Templates
My time tested template to get sponsors to SAY YES!
Just Copy & Paste!
Formula 4 - Video Creation Step-by-Step

Wow your sponsors with amazing videos to get more deals!
Formula 5 - Engagement Secret with Social Media Hack (Youtube, FB, IG)
Get your first 1000 genuine followers quickly with this simple trick!
Formula 6 - Leverage & Earn
How to leverage on other platforms & Get Paid Running A Blog
!


FREE BONUSES:
1. Money Making Blueprint
How you can monetise your blog and get paid a few hundreds dollars a month by simply spending 5 minutes to Copy & Paste!
2. Lifetime FB Closed Group Support
Continuation support and learning, potential travel collaboration with me for FREE!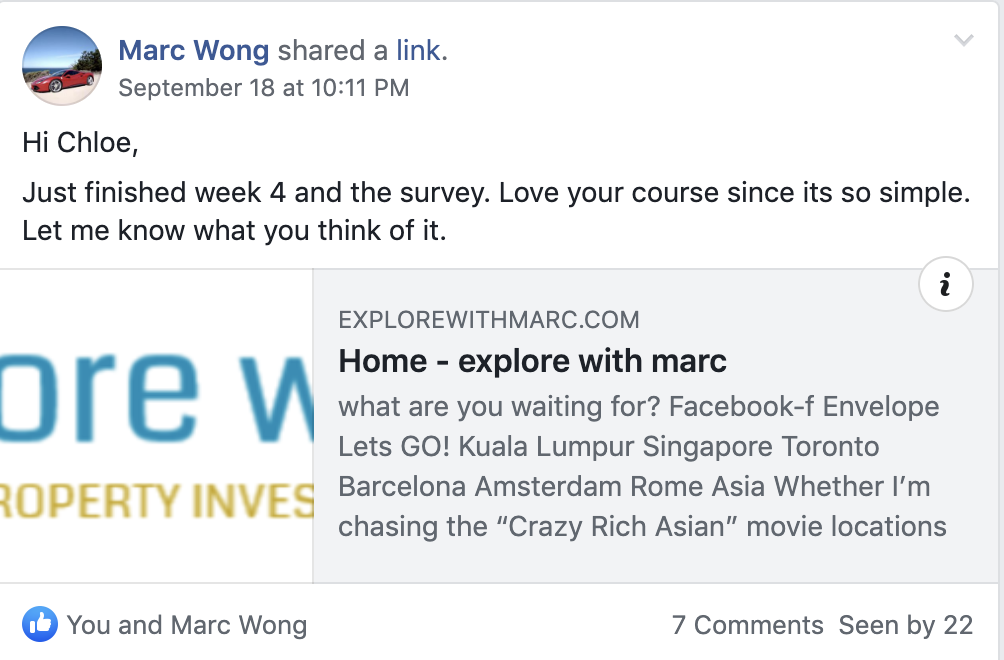 3. Instant Traffic Magnet (ONLY for the FIRST 10 Sign Up)

Be featured on my website & tap into my website traffic INSTANTLY!
In the next 12 weeks, every week you will receive a new video training and tutorial, so that you can take action together with me, as you move along.

The lessons are simple and easy to learn, yet super comprehensive (12 modules in total), and I will hand hold you step-by-step on how to build your own travel website, how to implement effective SEO strategies, how to get sponsors to say YES, ways to quickly build up your social media followings, how to edit powerful videos, how to get paid by running a travel blog, and so much more!

By the time the course is over, you will be equipped with the skillset and knowledge, to TRAVEL FOR FREE, together with your family and friends!
So click the link below NOW to enrol in the course worth $397 (U.P.)

Plus, the Action Taker Discount of $197 (50% DISCOUNT) is only
Valid For the Next 15 Minutes ONLY
And I will increase the price without any notice.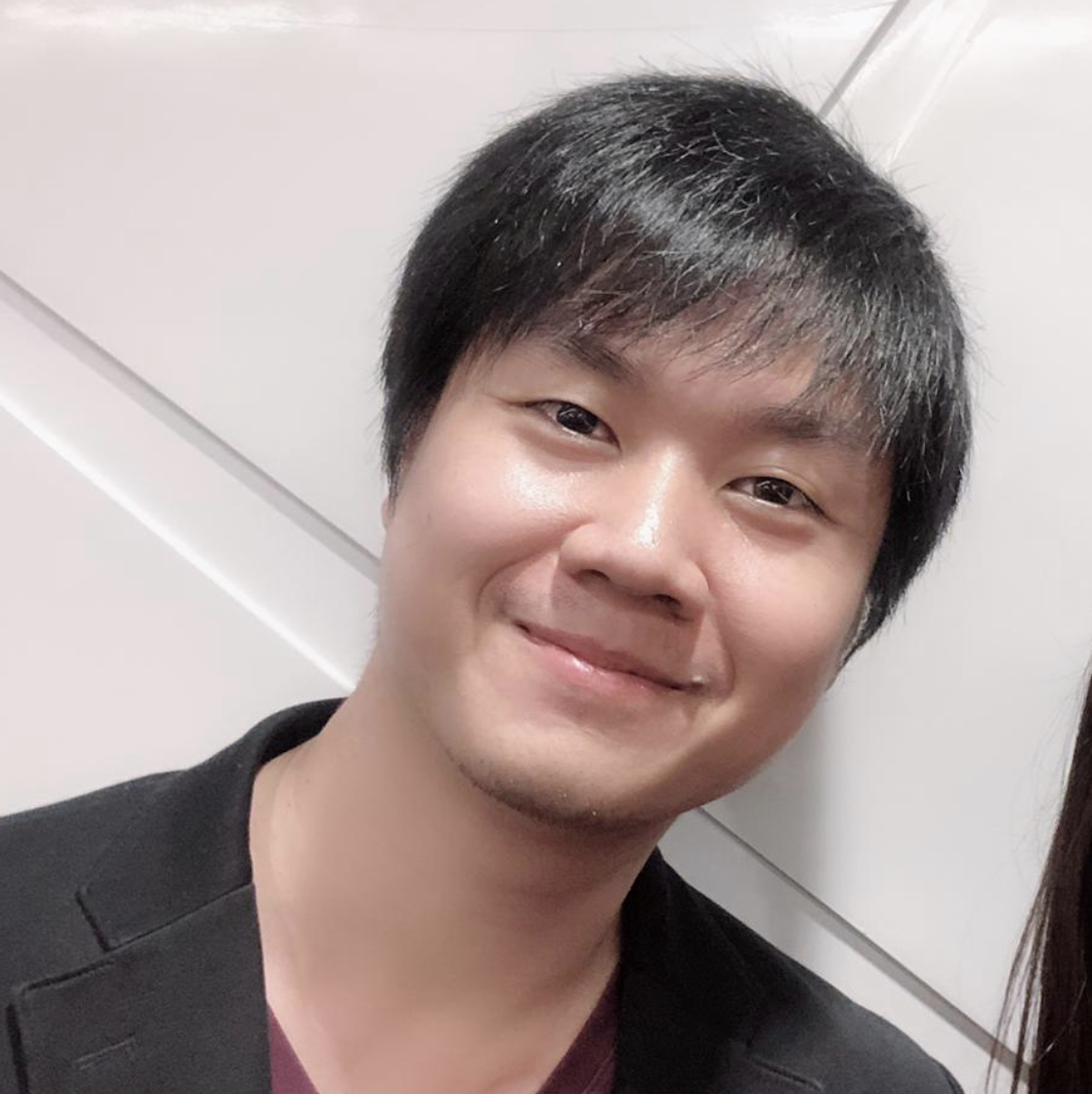 "As someone who has a combine following of 20000 on youtube and Facebook. I have never once gotten any sponsored trips before.

But with Chloe's help, she managed to get me to Japan and Thailand for a week without spending a single cent on accommodation and entertainment!
Most people might think that you cannot have the full experience when you travel in a budget. But that is certainly not the case for Chloe, because she has a tested and proven method to strike deals with companies and hotels. And you will be surprised how generous these companies and hotels can be!
So for the wanderlust, definitely checkout chloe's methods if you want to go out there and experience the world for yourself!"
- Chris Chen, 31 years old, Youtuber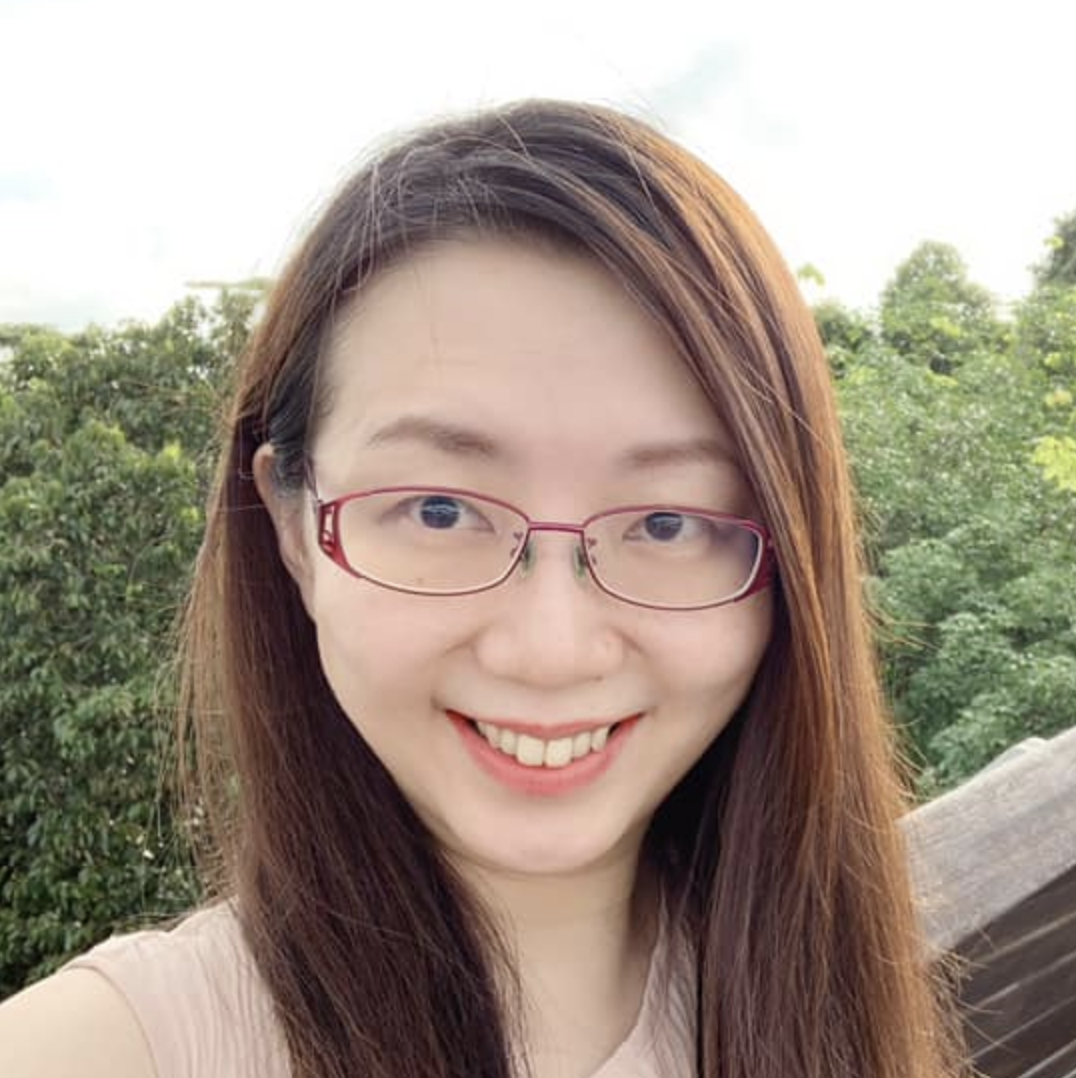 "Chloe has the acumen to identify great synergies that will benefit all parties. She is a resourceful lady whom I enjoy working with!
Through Chloe's idea, I got to enjoy complimentary sumptuous meals with my family in a 4-star hotel, by simply sharing my experience online and at the same time doing what I love!"
- Faith Koh, Business owner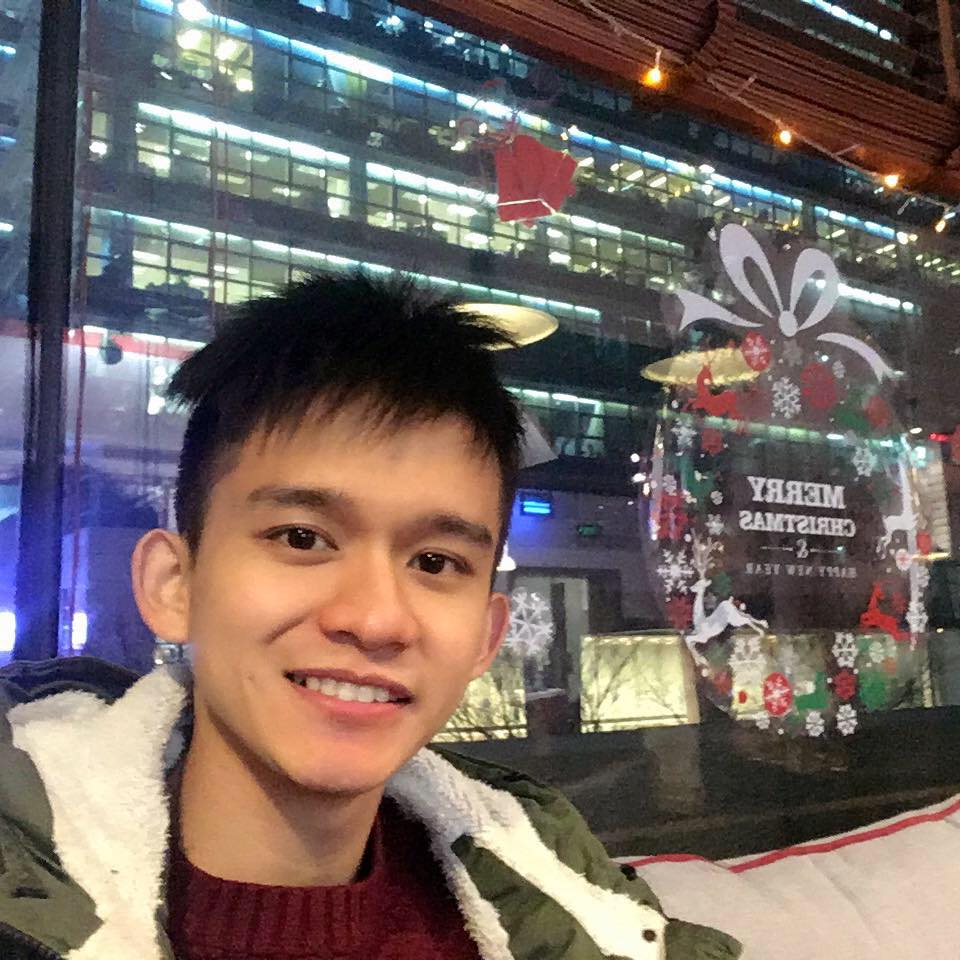 "Everyone wants to travel for free! And so do I!
Thanks to Chloe, she made my dream come true and I got to bring my aunt and mum to Malaysia for 3N2N completely free! All the transportation, food and accommodation is sponsored! It's so much of fun with different activities to enjoy!

Learn from Chloe and she will teach you step by step how you can do it too!"
- Wang Yong Chang, 28 years old, Media industry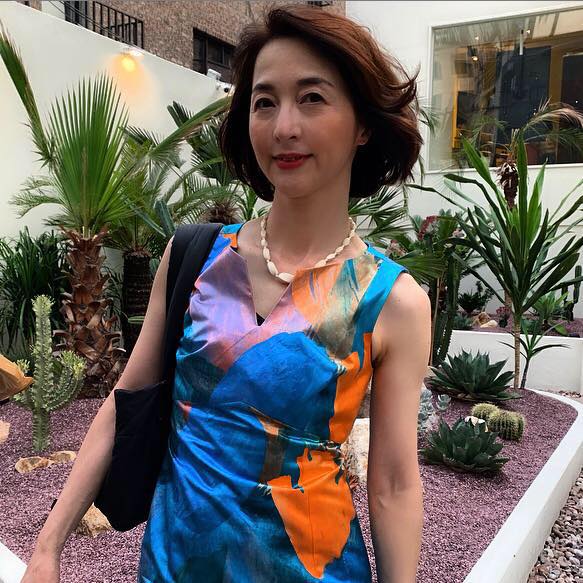 "I signed up for this course as I love to travel. This course is powerful and easy to learn how to build your website, maximize it using SEO and other strategies. To my surprise, the SEO strategies taught are so useful that I even started to implement them on my company's website. In just a few months, I saw a huge traffic increase to my website! Highly recommended!"
- Keiko, 53 years old, Eye Clinic Owner
30 Day MONEY BACK GUARANTEE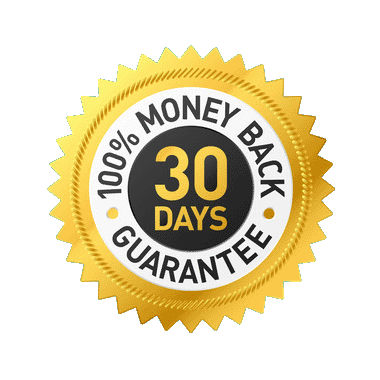 Because I'm very confident about my course, I'm going to give you 1-month money back guarantee if you don't find it useful. No question asked!

Many people learnt from me and applied the strategies, and now they are able to get free sponsorships while traveling! I'm very sure my course can help you to start traveling for free too! Check out what others have to say about my course. :)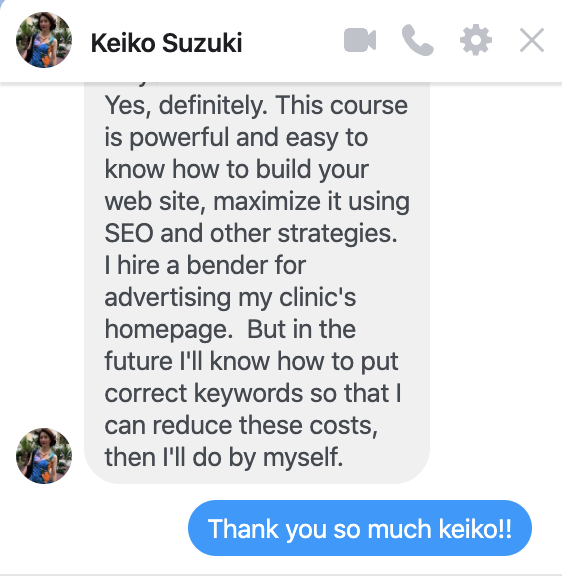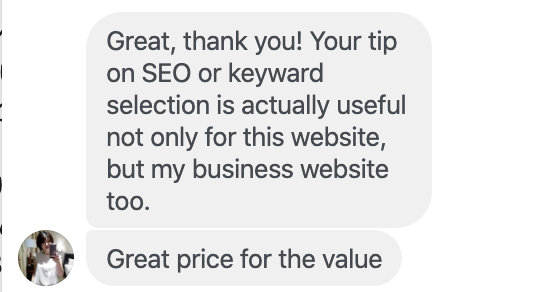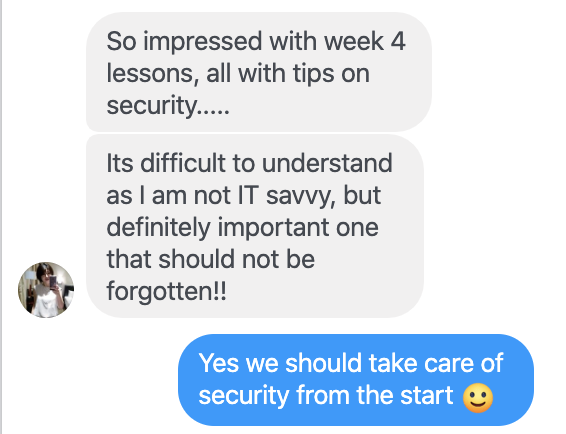 So enrol now and be the first 10 people to get the limited-time bonus.
And START TRAVELING FOR FREE!
I will see you in class!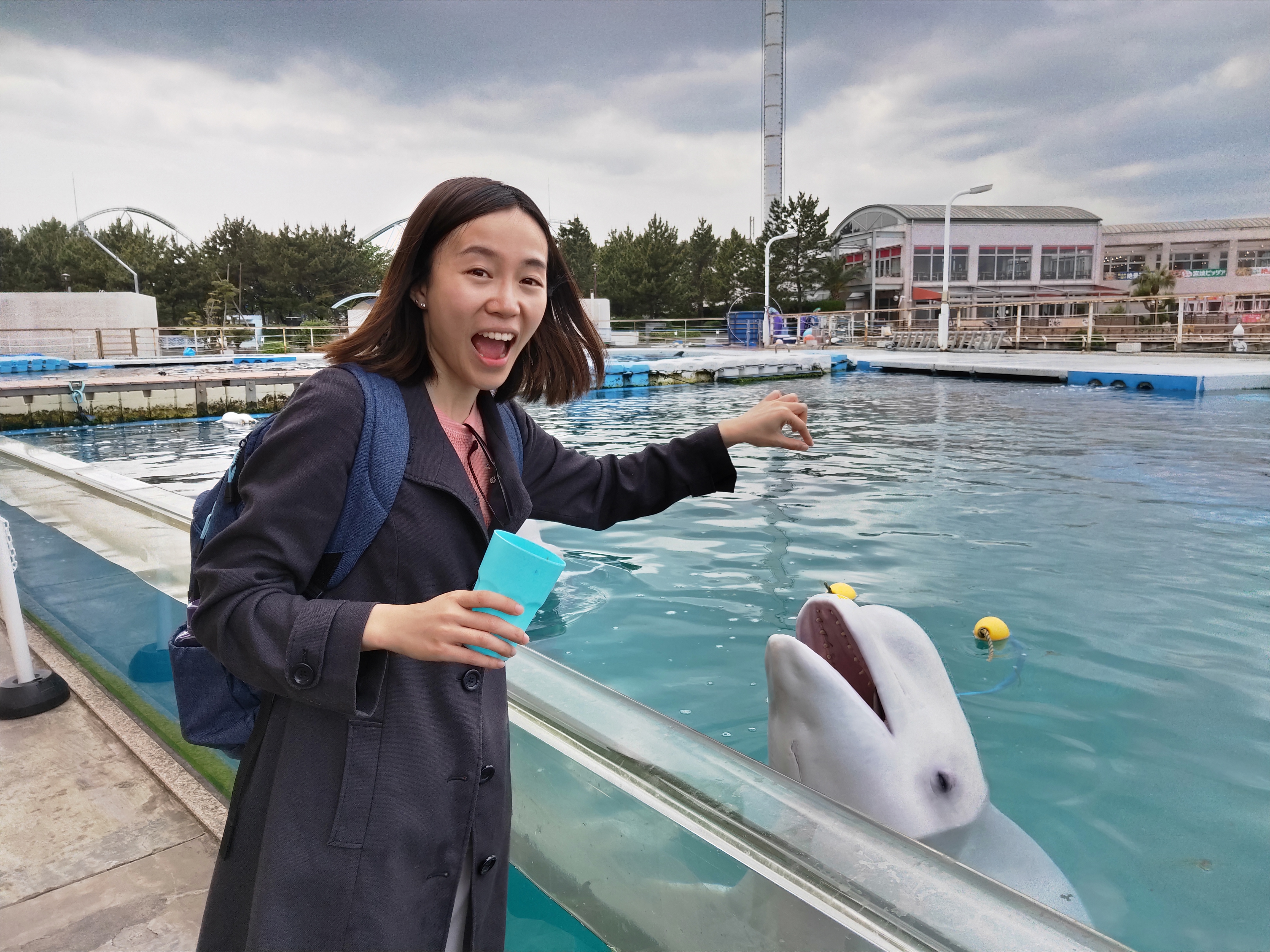 Get started now!
Don't miss out on this special offer!
Your Instructor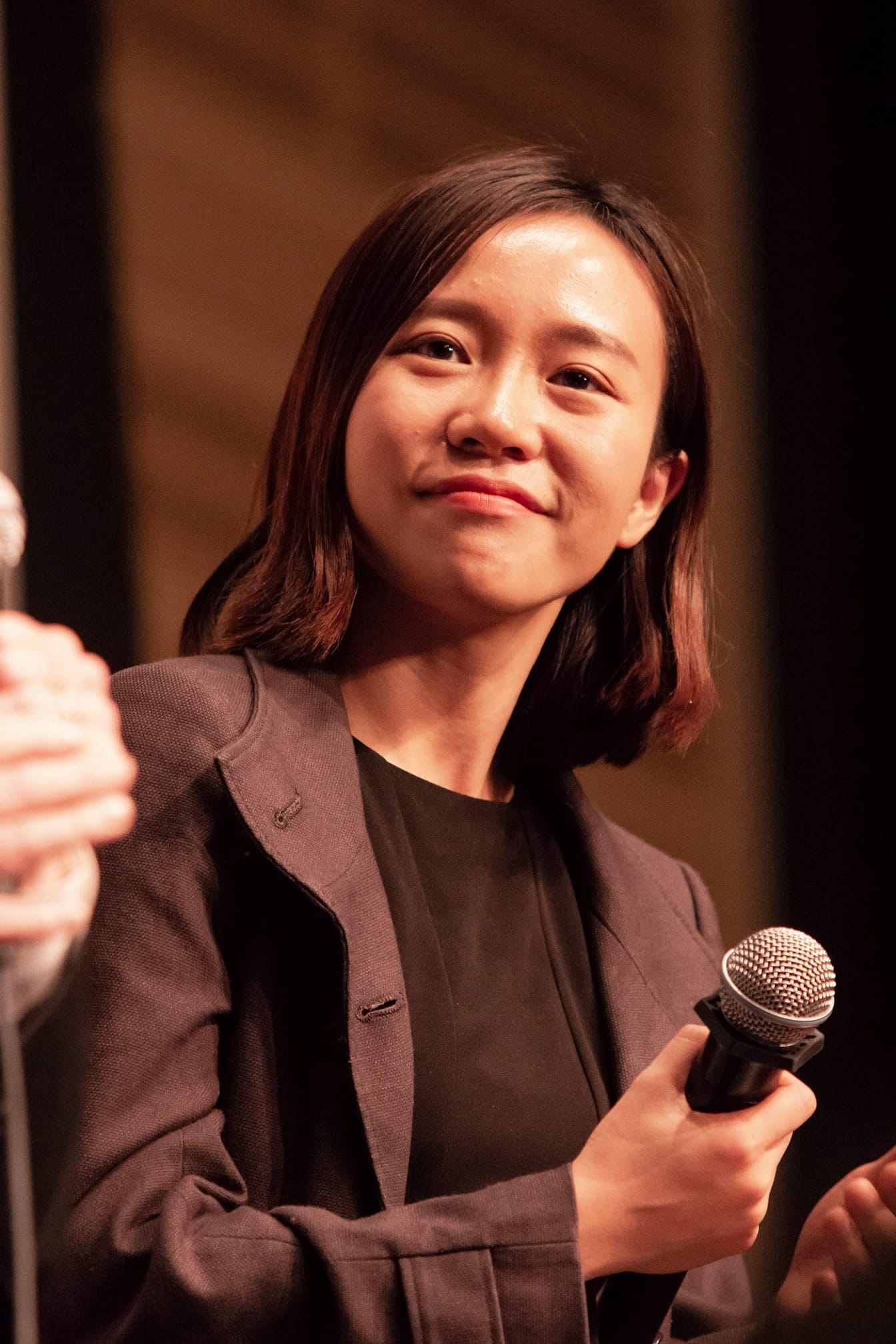 As an international investing speaker, Chloe has been invited to travel around the world in the past 5 years, including places like Japan, China, Hong Kong, Malaysia, Taiwan, Vietnam, and many other countries.
She has also been featured in Singapore's official Chinese newspaper Lian He Zao Bao and the online magazine Zuu Online sharing her experience on how to invest safely as a female investor, and how to achieve consistent results from the stock market.
Her philosophy in life is: Invest Long-term, Build Our Dream Long-term
Frequently Asked Questions
When does the course start and finish?
The 3-month coaching program is designed to enhance your learning and have more hands-on practice, a new lesson will be released to you every week.
How long do I have access to the course?
How does lifetime access sound? After enrolling, you have unlimited access to this course for as long as you like - across any and all devices you own. Plus, you will also be entitled to a LIFETIME of Facebook Closed Group support and continuous learning!
What if I am unhappy with the course?
We would never want you to be unhappy! If you are unsatisfied with your purchase, contact us in the first 30 days and we will give you a full refund.
Do I need to have a lot of followers or connections to travel for free?
Not at all! I will teach you how to be sponsored to Travel For Free even though nobody knows you!