Are You Ready For Change?
This Coaching Course is for all those who are sick and tired of not getting the results they always dream about.
My job is to get you the results you have always wanted the fastest way possible.
To help you achieve the seemingly impossible! I lost 8 kg in 8 weeks! So if you are ready to change, I will be honored to show you the path!
I look forward to meeting you!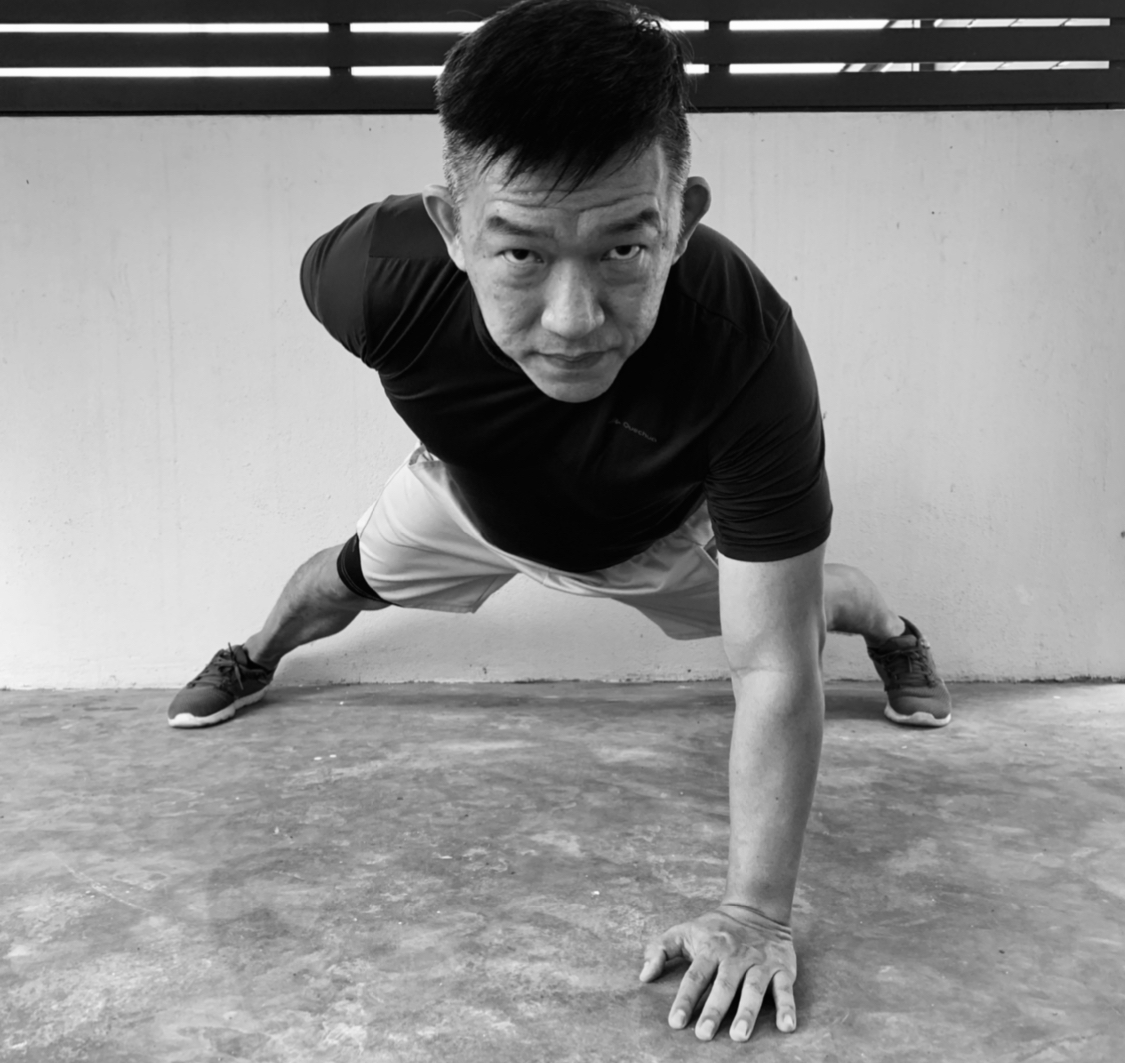 Allow me to Introduce Myself,
My name is Edwin Chan and I lost 8 kg or 17.6lbs in 2 months in this Covid Lockdown. I did it with (well researched) intelligent training methods, Intermittent Fasting and a whole lot of stratagies that was personally tested by none other than me.
Back in 1994, I was the Singapore Armed Forces Sports Association Open Champion for the Light Heavy Weight Division and I was ultra fit, but! That was then, fast forward to 2021, I had become overweight (95kg or 209lbs) and out of shape. I knew that something had to be done, and for the past few years I have tried many diets (Keto, Adkins, Counting Calories) and training methods (Tabata), sometimes they would reap some results but I would quickly fall back to my original weight, and sometimes I would even end up being heavier than before!
In May 2021, I came across a Taiwanese Doctor who claimed that he lost weight with simply fasting in a structured way, combining with a stratagy of eating certain portions of food, not having to count calories. I decided to try his methods and theories combining with the research i put in to create The Ultimate R.E.A.L. Workout Programme, because through the R.esearch,of E.ffective workouts and sustainable diets, A.ttainable outcomes will result in L.ean muscles.
The truth is, there are so many fad diets and excercise methods that exist today, and I know its confusing, because I was once like you! Thankfully, I can now seperate fact from fiction, through the experimentations I put thru myself. I want to empower more people to lose weight and get fit! It's the easiest, most fool-proof way to lose weight and doesn't require expensive equipment, tedious meal plans or even a blender!
In this programme, you will be able to join 10 Group Zoom meeting with me on every weekend, I will be available to answer your challenges, questions and concerns. ( for 10 consecutive weeks )
To join a decent gym, it could cost you USD $100 a month! Today, my programme will equip you with the same skills and knowledge ( and probably a lot more!) And if you get it by this Friday, it would only be a one time payment of USD $99.00! And, no more monthly gym fees forever!
Results will vary depending on your starting point and commitment to the plan.
Frequently Asked Questions
Can I get a refund if I'm unhappy with my purchase?
If you are unsatisfied with your coaching, reach out to us to see if your purchase is eligible for a refund.
As stated in Teachable's Terms of Use, Coaching IS NOT covered by Teachable's 30-day student refund policy. As such, we highly recommend that you add your own refund policy here.
How do I schedule my appointment?
Upon purchasing coaching, you'll receive further instructions on how to book a time for your appointment.
Can I purchase coaching more than once?
Absolutely! If you find yourself in need of coaching more than once, simply purchase the coaching again.